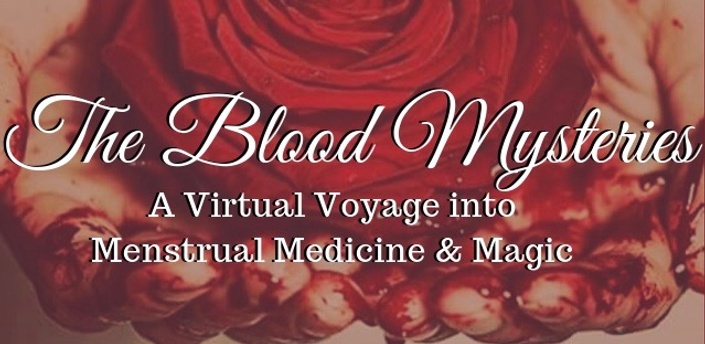 The Blood Mysteries
A Virtual Voyage into Menstrual Medicine & Magic
Are you ready to dive deep into the core of the divine feminine, into the very heart and womb of womanhood to ignite your power and creative potential?

Are you ready to unlock the magic and medicine that can be found deep within, opening the way for the flow of your full self-expression to unfurl?

Are you ready to gather with other women across the globe to uncover the mysteries that were once lost but are now wanting to be birthed anew, to bring greater healing to ourselves and the Earth?

Then join this magical group of practitioners and educators who are coming together for the first time now to guide you on a Virtual Voyage into the Blood Mysteries. Together we will embark on this journey to come home to our bodies and reclaim the power, the pleasure, and the planet.

What is the Blood Mysteries Course?
- A Virtual Seminar Series about the practical and mystical aspects of menstruation and feminine blood magic
- A gathering place and learning platform for women desiring deeper connection with their bodies, menstrual cycle and the reclamation of ancient feminine womb wisdom
What does the Course include?
- New Moon Opening & Closing Ceremony at the beginning and end of the course to help key into and harness the manifestation power of the Lunar cycles
- Eight Moontime Mystery Presentations recorded Live on Sunday afternoons from 2 to 4:30pm EST, covering a variety of topics from nutrition and health to self-care rituals and alchemical blood magic practices, provided by a team of skilled and experienced practitioners in the field

- Weekly Facebook Live Q&A sessions with presenters on Wednesdays from 6-7pm EST.

- Course Recordings, Practice Sheets & Presentation Notes available to all participants

- Practical home-exploration practices to weave into your daily life and self-care rituals

- 3 Full Moon process groups to give participants an opportunity to share about their experiences and discuss important topics.
- A Private Facebook Group for all participants and a global network of like-minded sisters to come together and continue to share and support each other throughout the series and beyond.
Hosted by Mistress of Ceremonial Blood Magic, Hannah Borababy...
With Seminar Offerings by:
Jedaya Barboza
"Divine Feminine Womb Healing: Self-care Devotional Rituals for Before, During and After Our Cycles"

Allie McFee
"Moon Cycle Nutrition for Your Menstrual Cycle"

Christina Bertelli
"Moon Blood Symbology & the Sacred Feminine Ecosystem"

Iona Jones
"Womb Wisdom: Listening to Our Innermost Whispers"
Sarri Brownlee
"Transforming Pain into Pleasure"
Ixeeya Lin
"W.O.M.B. Dance: Healing Our Blood, Healing the Soil"

Freya McFarlane
"Secrets of Blood Alchemy: Preparing, Preserving & Practicing Everyday Blood Medicine"

Luna Lynx
"Blood & Sex Magic: The Power of Sex to Improve Your Menstrual Cycle"

"When the women remember to return their blood to the Earth, then the men will remember to shed their tears and will no longer need to shed blood through war." -Priestess Prophecy by Ceremonial Host, Hannah Borababy

SO, RISE UP, SISTERS!
The time has come to gather, discover, and grow.

Hannah Borababy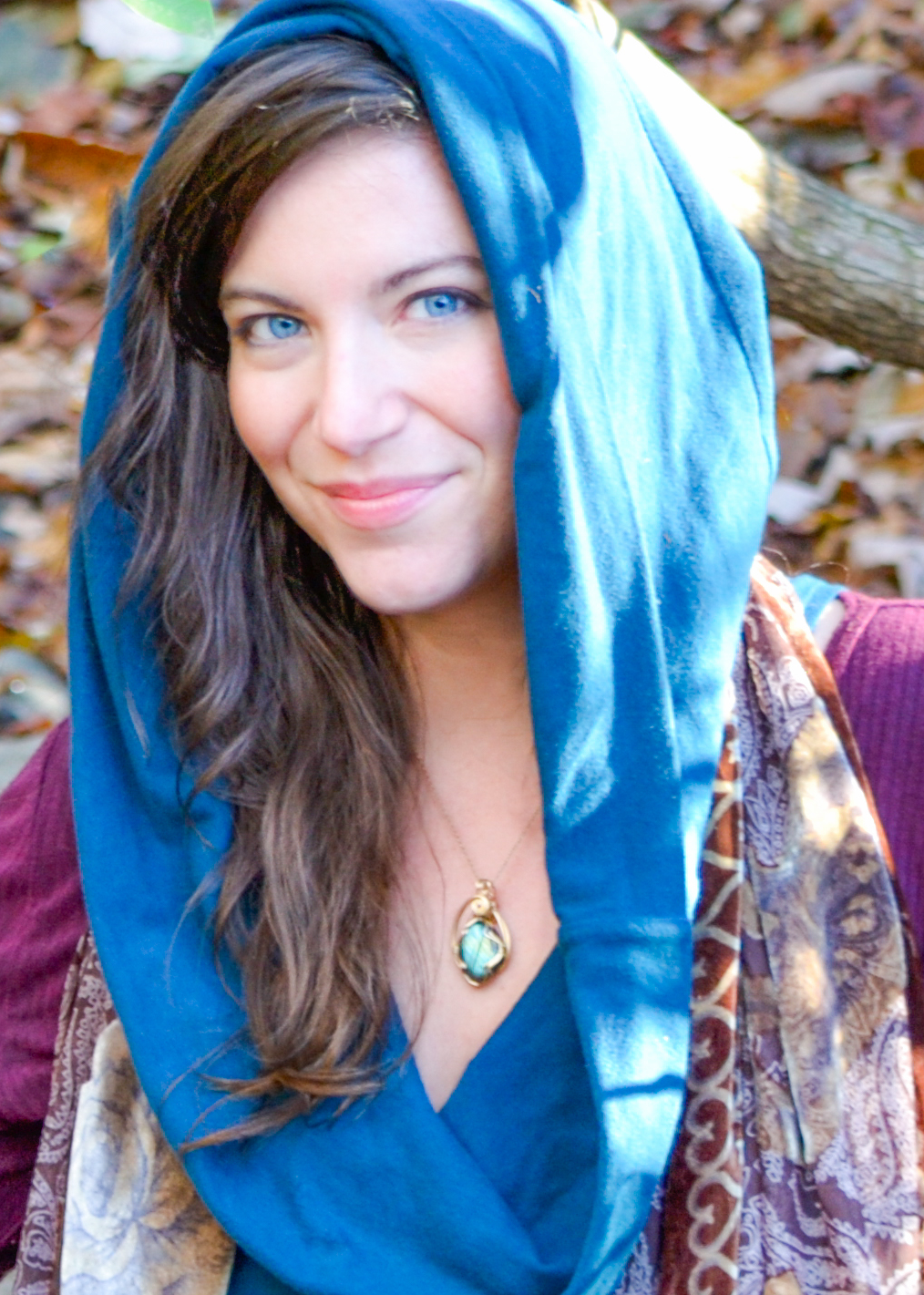 Mistress of Ceremonial Blood Magic

Hannah Borababy is a Tantric Healing Artist whose passion draws from a deep connection with the natural world and all things magical. As a writer, environmental activist, elemental energy healer and priestess of Gaia, Hannah's spiritual practice is rooted in Conscious Sexuality and Sacred Embodiment. Through Temple Gaia, Hannah fulfills her mission to help individuals connect with their own essential nature by initiating and activating the sacred body temple, unlocking primal energy, and grounding in with the Earth.
Hannah shares Healing Sessions, Sensual Empowerment Coaching and Ritual Workshops to support others in deepening their relationship with their vital life-force energy, expanding the capacity to be Conscious Creators in the here and now. She offers intuitive guidance, practical tools and a sacred container to explore Sex Magic with the intention to heal ancestral wounds, connect more deeply with nature, protect and restore our environment, and birth the New Earth for future generations. Learn more about her at www.TempleGaia.com

As Organizational Creatrix, Producer, and Ceremonial Facilitator of the Blood Mysteries Virtual Voyage, Hannah calls the the Blood Sisterhood together now to rise and weave the web of Divine Feminine Reclamation Worldwide.

Hannah will guide the New Moon Opening Circle on March 6th, the New Moon Closing Circle on May 5th, and 3 monthly Full-Moon Process Groups on this journey.
Jedaya Barboza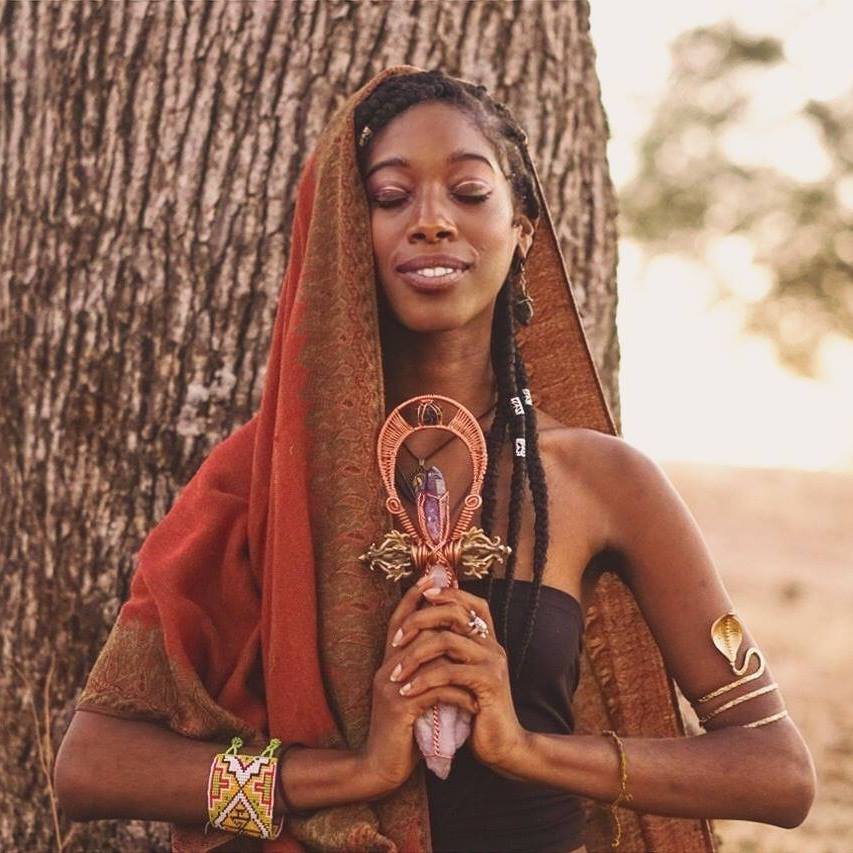 The Rose Womb Priestess
Jedaya Barboza is a Passionate Priestess of the Goddess and a teacher of Spiritual Devotion. She has dedicated her existence to walking the footsteps of the God-dess with every breath. Within the Lineage of the Sacred Rose, Jedaya activates the remembrance of the codes within women.
She is an initiated Priestess of the Women's Mysteries, a womb whispering, plant medicine crafting, moon cycling witch, and midwife of the veils. She holds a safe container for women and sisters of all colors and paths to birth their full essence and to enter their Queendom in this New Paradigm of restoring the balance of the divine feminine and masculine. She has been the midwife of her own rebirth, and has heard the calling to midwife other women's rebirth all over the world.
Jedaya was reborn to to create change by inspiring, empowering, and co-creating a world of healthy spiritual transformation through Devotional Art, Hieros Gamos :: The Sacred Union of the Masculine and Feminine, Sacred Sexuality, Ecstatic Dance Therapy, Reconnecting to the Womb (Hara for men), and Sacred Breath! She has facilitated Cacao and Ecstatic Dance, Yoni Steaming and Red Tent Ceremonies. Jedaya is the Creatress and main witch of Rosemary Milk Witch (an online Herbal Apothecary) and Wombyn Of The Moon :: an Online Educational Sanctuary for Women - Offering Trainings and Courses. Learn more about her work at www.priestessjedaya.weebly.com
Week 1 - Divine Feminine Womb Healing: Self-care Devotional Rituals for Before, During and After Our Cycles...recorded Live on Sunday, March 10th.
Allie McFee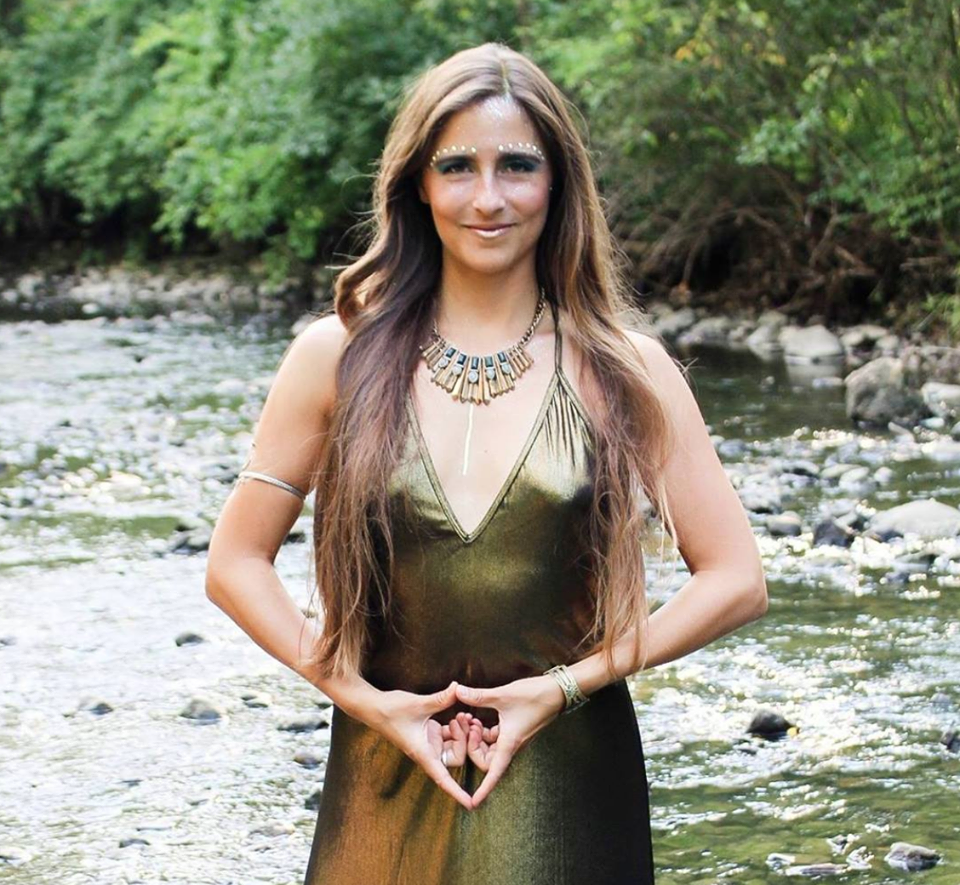 Women's Health Educator
Allie McFee is a Hormone Balancing Chef, Red Tent Facilitator, Tantrika and owner of the hormone health cooking blog: Modern Goddess Lifestyle. She helps women balance their hormones naturally through nutritious recipes, exquisite self-care rituals, and divine feminine empowerment in her online programs, cooking classes, retreats and 1:1 coaching. She is exquisitely in the process of birthing a cookbook on women's hormone health. She also facilitates Womb Clearing practices to help women honor their "sacred no," by creating boundaries, releasing emotional repression, and radically loving their bodies and sexuality. For more information, recipes + online classes, visit www.ModernGoddessLifestyle.com
Week 2 - Moon Cycle Nutrition for Your Menstrual Cycle...recorded Live on Sunday, March 17th.
Christina Bertelli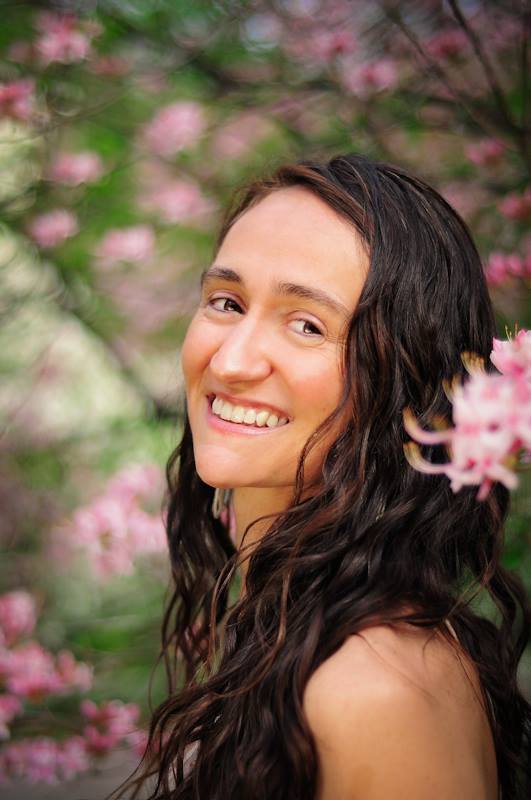 Herbalist & Feminine Ecology Mentor

Christina Bertelli is a Certified Clinical Herbalist offering womb and yoni focused medicines, education and 1:1 consultations. Her heart's vision and goal is that all women have the knowledge and resources to restore and maintain healthy feminine ecology and vaginal microbiome balance. Christina is a student of earth centered feminine healing arts and ancient technologies that clear pelvic stagnation and sickness and awaken power, wholeness and freedom in your body. Learn more about her at www.FemmeBotanica.com
Week 3 - Moon Blood Symbology & the Sacred Feminine Ecosystem...recorded Live on Sunday, March 24th.
Iona Jones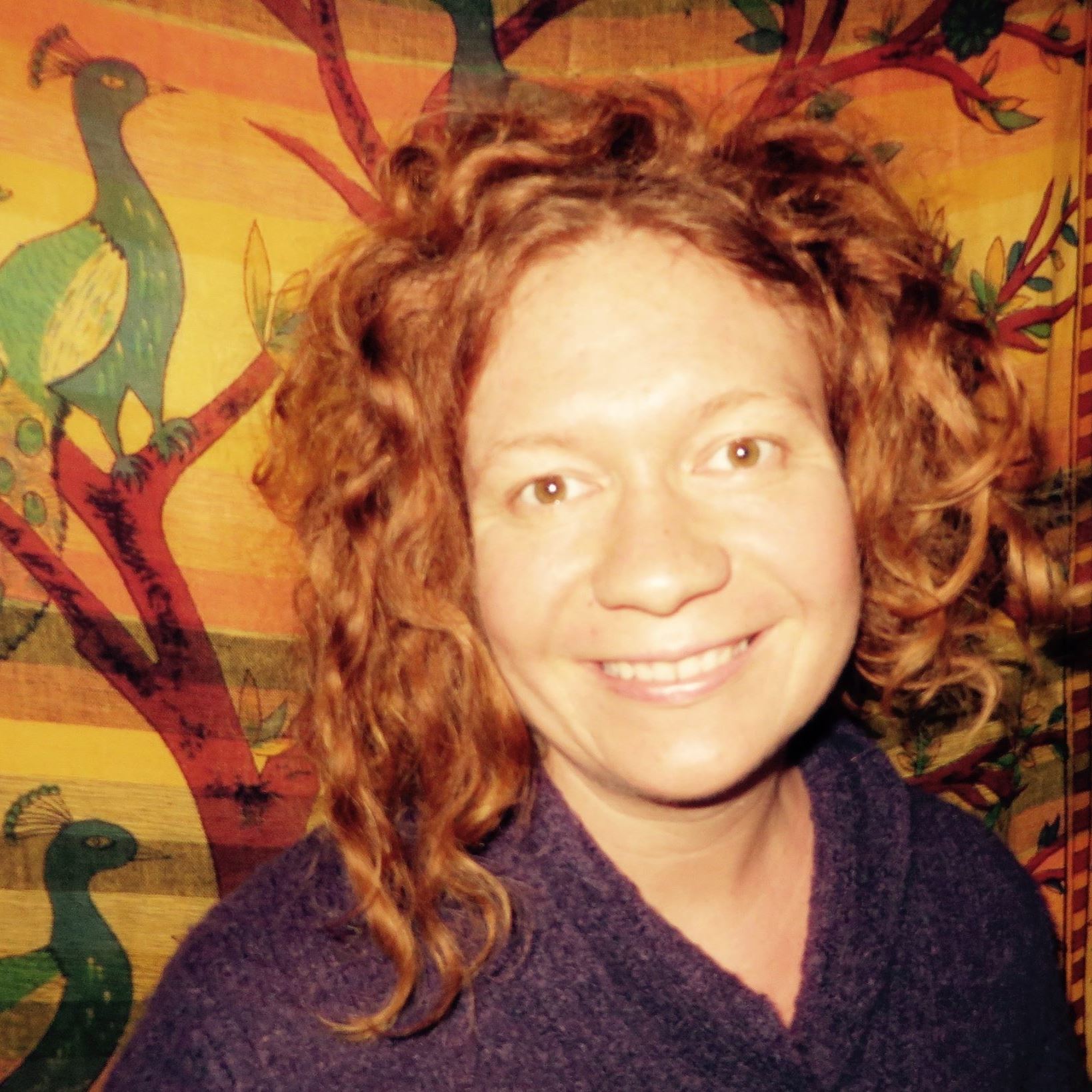 Authenticity & Intimacy Coach
Iona Jones is a devoted explorer of intimacy and expansion, within herself and in connection to others. From 2007 to 2014 Iona lived and worked at the Esalen Institute in Big Sur, CA, apprenticing under many different master teachers in the fields of Somatic Psychology and Integrative Bodywork, and has been leading women's groups and sistership circles for over 10 years, focusing on ritual, connecting to one's inner Truth, and sharing authentically. Iona is a Holistic Life Coach, passionate about empowering others to find their inner beacon, express their truth, believe in their worth, take responsibility for their choices, embrace their power, and pursue their wildest dreams! Learn more about her at www.VibrantVesselWellness.com
Week 4 - Womb Wisdom: Listening to Our Innermost Whispers...recorded Live on Sunday, March 31st.
Sarri Brownlee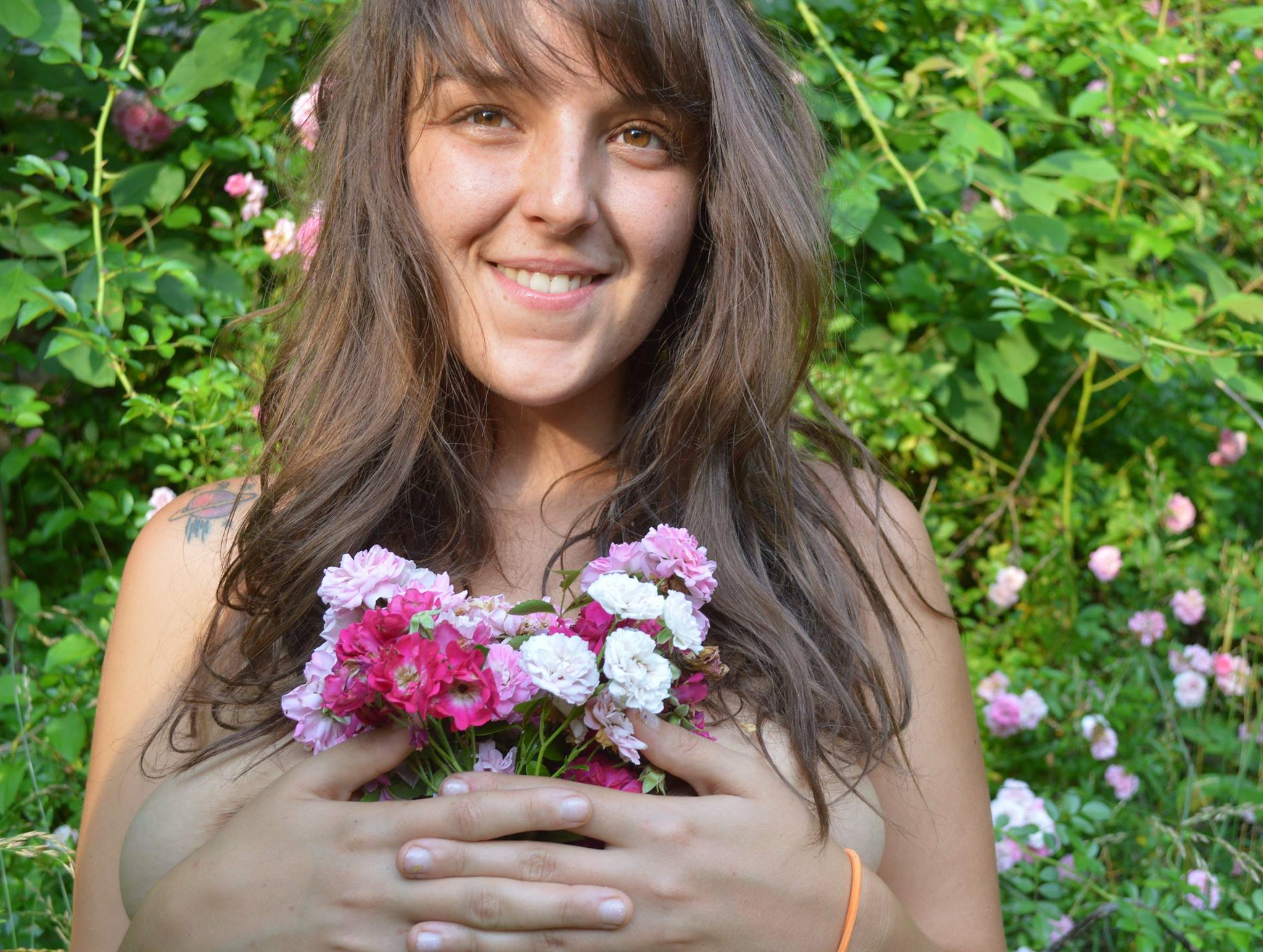 Pussy Priestess & Womb Worshipper
Sarri Brownlee is a holistic bodyworker and creatix of the Moon Blood Temple and Moonbow Massage Therapy & Wellness. Holding space for embodiment practices, womb worship, and self love discovery. Bridging the worlds of Pain and Pleasure as an alchemical Sacred Union. Offering intuitive guidance to journey deeper into your unique Womb Wisdom as a channel of reclaiming your power. Learn more about her offerings at www.facebook.com/moonbowmassage
Week 5 - Transforming Pain into Pleasure...recorded Live on Sunday, April 7th.
Ixeeya Lin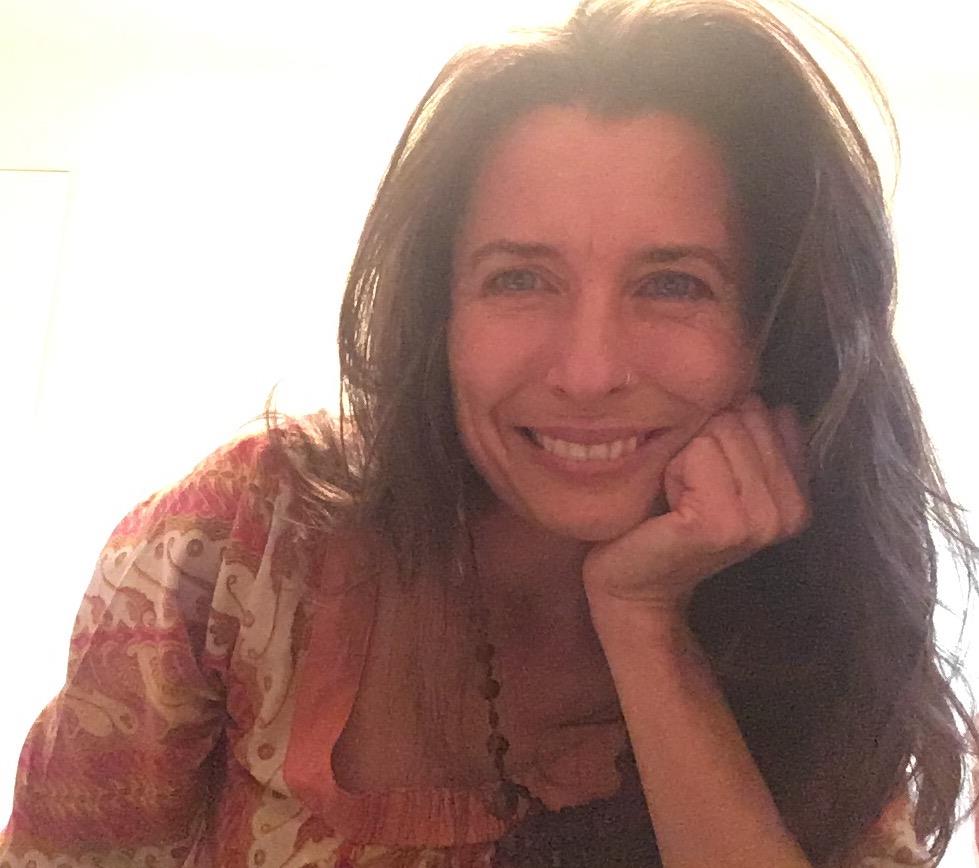 Shamama of Movement & Earth Womb Medicine
Ixeeya Lin supports women awakening their full authentic creative feminine expression and sacred power through the shadow and pain of womanhood into ecstatic soul embodiment from the pelvic root up. A passionate fierce momma bear/ temple dance shamanic priestess at the front steps of elderhood who brings embodied arts education, spiritual meaning, ancient ritual healing dance, shamanic power and pelvic soul rewiring to the front lines of women's lives. Dedicated to the restoration of the wild divine feminine and women's sacred healing arts as earth activism for 18 years. Founder of W.O.M.B.Dance Curriculums and Women's Tent, The RedTent Experience and GypsyHome Spa, and Embodied Woman Leadership Trainings. Learn more about her at www.WomensTent.org
Week 6 - W.O.M.B. Dance: Healing Our Blood, Healing the Soil...recorded Live on Sunday, April 14th.
Freya McFarlane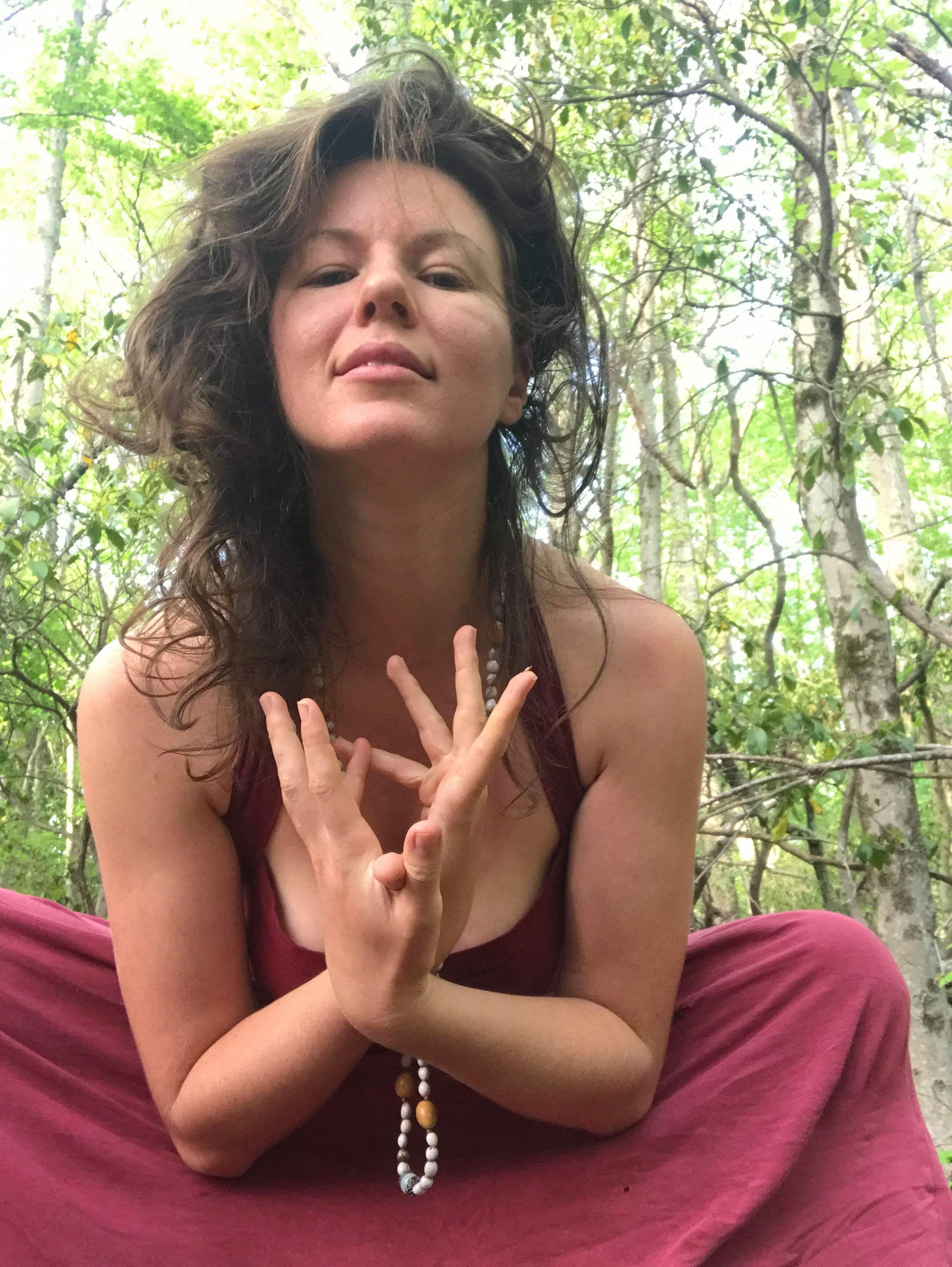 Blood Alchemist

Freya McFarlane is an International Tantra Teacher, a Sacred Sexuality Coach and Women's Mystery School facilitator. Bringing the essence of pleasure and sensuality, Freya delights in teaching groups and individuals to come back to their erotic nature. Coming from a background of midwifery in the U.K, Freya brings a flavor of birth to her space holding and ignites the wonder of sexuality. Freya works with a range of tools and teachings to help embody self-love, authentic tantra & sexual empowerment. To learn more about her work go to: www.facebook.com/freyatantra
Week 7 - Secrets of Blood Alchemy: Preparing, Preserving & Practicing Everyday Blood Medicine...recorded Live on Sunday, April 21st.
Luna Lynx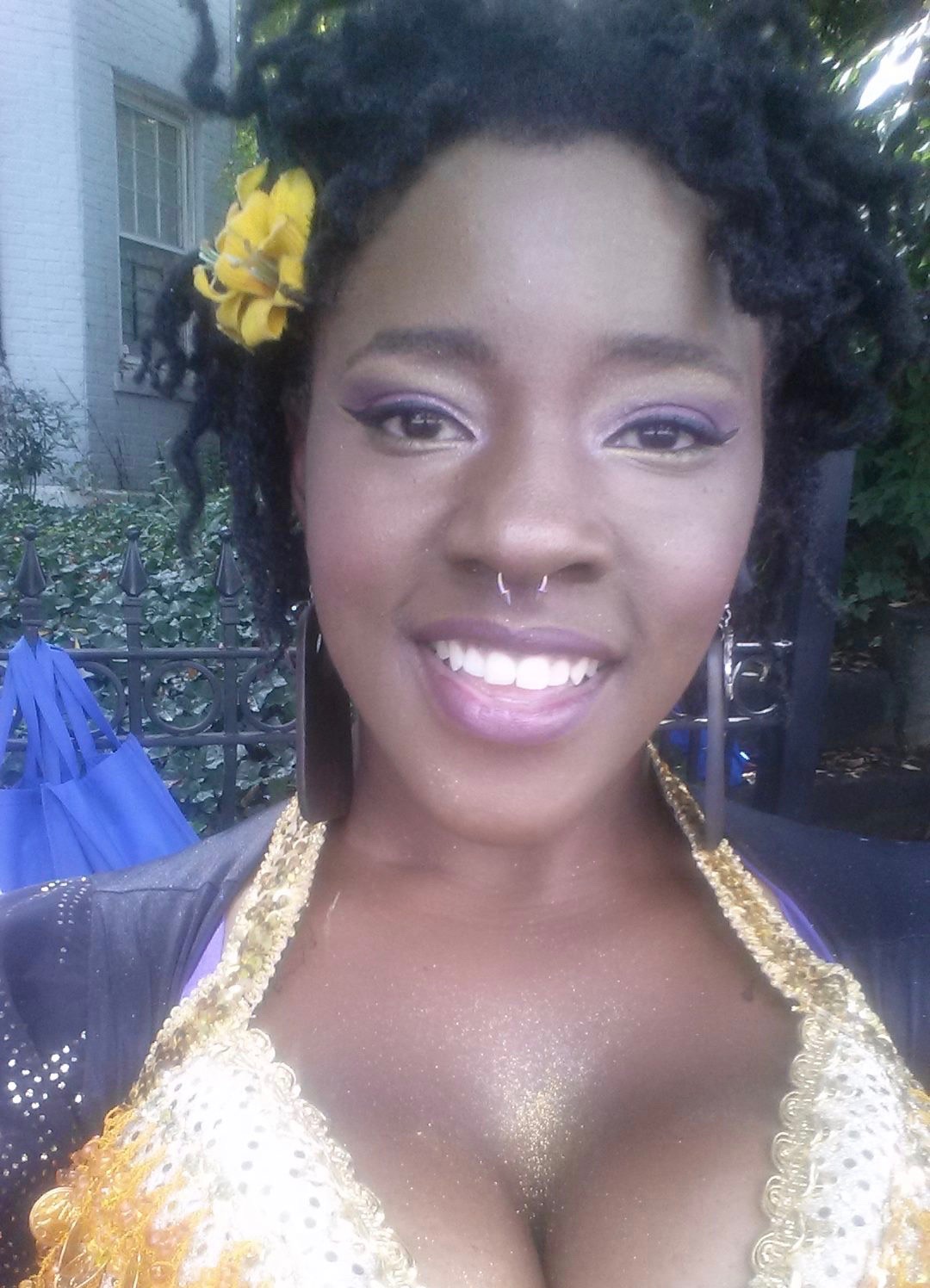 Spiritual Transformation Specialist & Sexual Empowerment Coach

Luna Lynx is a Lunar High Priestess focused on empowering sex and body positivity. Her passion is fortifying the spiritual and sexual connection we all have to Source. Acting as a bridge to the BDSM community and the spiritual community Luna encourages women to connect with the hedonistic practice of yoni and blood worship. Learn more about her at www.facebook.com/lunalynxMM
Week 8 - "Blood & Sex Magic: The Power of Sex to Improve Your Menstrual Cycle"...recorded Live on Sunday, April 28th.
Frequently Asked Questions
When does the course start and finish?
This course begins with a New Moon Opening Ceremony on Wednesday, March 6th at 6pm EST and ends with a Closing Ceremony on Sunday, May 5th at 2pm EST. There is also the Bonus offering of a follow-up Group Call the week of the Full Moon, May 17-19th.
How long do I have access to the course?
All Seminar Recordings and Notes will be available for download for up to one year after the course start date while the Secret Facebook Group available to all participants will continue to connect the Global Sisterhood for added resources and support indefinitely.
What if I am unhappy with the course?
Although we will do everything we can to support you in honoring your commitment to yourself and your journey, should you decide that this course is not in highest alignment for you, please contact us in the first 7 days and we will give you a refund, minus processing fees.
Do I have to have a regular menstrual cycle in order to participate?
This course covers a variety of aspects centered around feminine health and menstruation, so it is designed to help bring women into deeper connection with their bodies and unique menstrual experience. You do not have to have a regular cycle to participate, in fact, if you are a woman who struggles with your menstrual health, or if you are approaching or going through the experience of menopause, this course may help offer insight, tools, and knowledge to support you on your journey!
Do I have to identify as female or have the capacity to menstruate in order to be involved?
**AN IMPORTANT NOTE ON INCLUSION** This is the first time that this particular course has been put out into the world as an offering by this group of female practitioners, and as a pilot program there is much room for growth, and we are aware that we cannot at this time truly deeply tend to the full spectrum of experience and bodies that may be called to this work. The intention of this program is to help those who identify with their feminine nature to deepen their connection with their menstrual cycles and menstrual blood. If you are a trans man or woman, or if you are a female-bodied being who does not have a physical womb, this particular container may not be the safest and most nourishing one for you. That being said, if you feel called to this work and deeply desire to be involved, or if you would like to help us create safe and sacred containers that are more inclusive and able to meet the needs of all who feel called to this practice, then please contact program producer Hannah Borababy at
[email protected]
directly and let her know how you would like to be involved. Your voice and your experience are valued. We want to hear from you!
What if I can't make it for one or more of the seminars, can I still participate?
Yes! All seminars and Facebook Live sessions will be recorded, so you can watch the replay of these videos anytime, at your convenience.
Thank you for your courage in walking the path that you do. Thank you for opening to this tremendous opportunity to participate in something groundbreaking and life-altering together. Thank you for doing the deep inner work necessary to bring you right here, right now. Thank you for being you.